U.S Department of Veterans Affairs
Format: PDF / Country: USA

Every year, the U.S Department of Veterans Affairs publishes an Annual Report to inform the Veterans and American people with performances, challenges, and information in providing health care and benefits to Veterans.

To create a dynamic impact, I studied previous years' reports and up-to-date branding guidelines; to make purposeful design decisions and push the creative boundaries while keeping on brand.
︎︎︎Concept and design proposal for Annual Report 2020. The content is designed to simplify heavy-data into easy to scan visual information.



︎︎︎Concept proposal for a 7 pager insert that goes into the Annual Report, to promote the launch of their new certificate program for telepresenters. I've created this illustration to differentiate the insert from the report while keeping it simple enough to stand out without overwhelming, the concept focuses on visual representation to guide readers to the context of the information.




The client returned with an updated topic/theme for the year, they would also like the cover images to be veterans focused and current with the pandemic situation. After proposing a couple of options to my Creative Director, the client selected the below cover with images that shows how care delivery have been modernized to shift with the needs, and images of veterans that are more inclusive.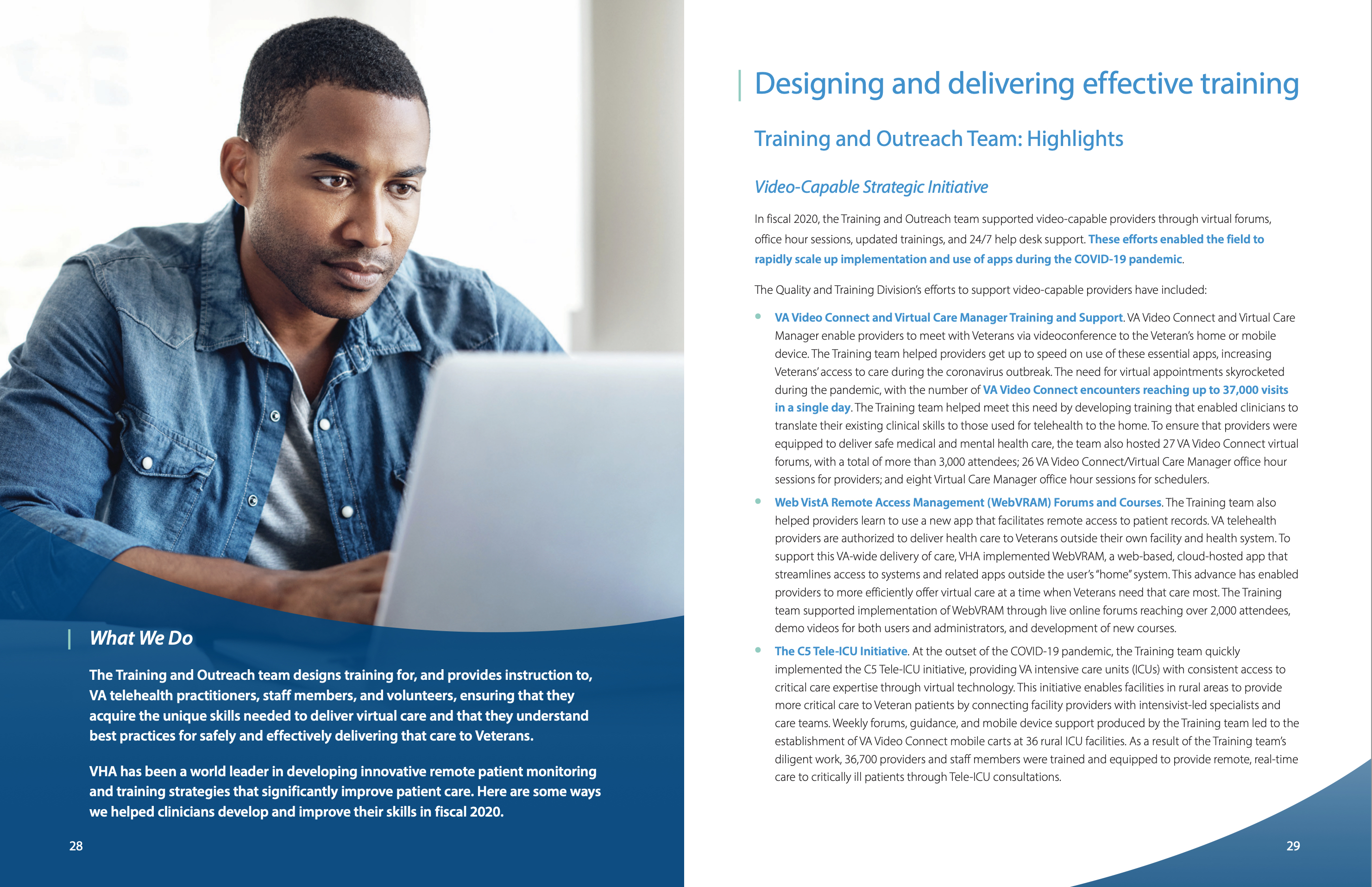 ︎︎︎Once the updated images to the cover was approved, the project was passed along to a Sr.Designer who applied the concept through the 48-pages annual report. Here are some of the spread!